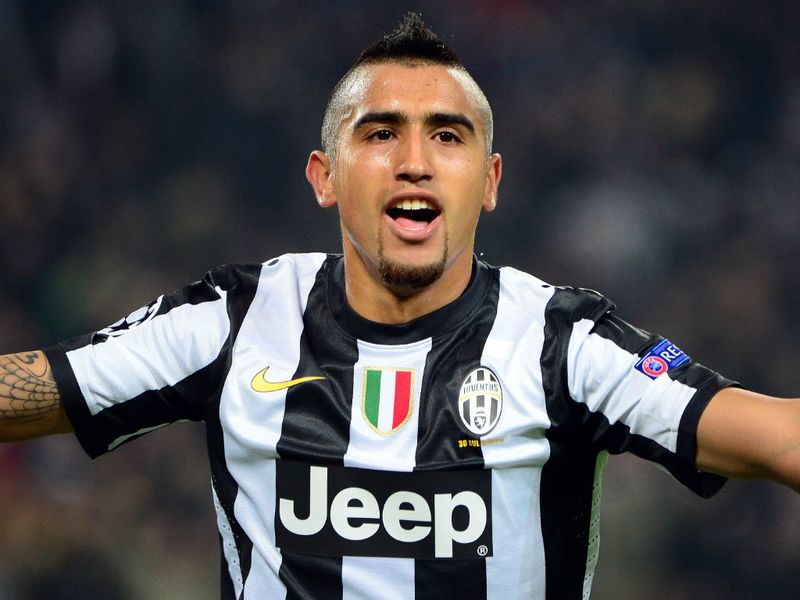 Juventus manager Massimiliano Allegri has said that he expects the highly rated Chilean international Arturo Vidal to remain with the Old Lady of Turin this summer, despite significant rumours suggesting he is on the cusp of a move to Manchester United, as reported by Forza Italian Football.
Louis van Gaal's new team have been repeatedly linked with a move for Vidal, who is regarded as one of the best midfielders plying his trade in world football today.
While there have been persistent rumours, Vidal also denied that he was seeking a move to Manchester when accosted by an interviewer upon his return from the World Cup.
Allegri said: "He is motivated and happy to be here and we are delighted, because he's staying here at Juventus.
He needs a few days to get back to full fitness and so I have decided that he will follow an individualised training program that will help him get back to 100% immediately."
Man Utd are apparently pressing on with moves this summer, having already strengthened their side through the additions of Luke Shaw and Ander Herrera. They have impressed thus far during pre-season, having beaten LA Galaxy 7-0 in their opening game and followed that up with a 3-2 win against AS Roma.