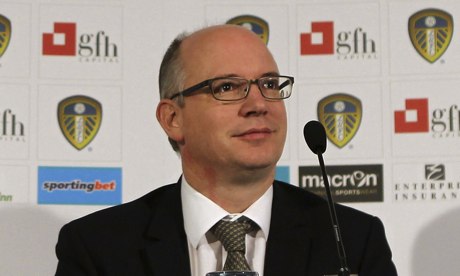 Former Leeds United CEO and current Football League Chief Executive Shaun Harvey has commented on the ownership of the club by Massimo Cellino, who initially failed the Football League's own Owners and Directors Test, as reported by The Telegraph.
Harvey was commenting at the return of Coventry City to the Ricoh Arena, where they played tonight for the first time since negotiating a deal to return. Coventry won 1-0 against Gillingham.
When asked about Leeds, his former club, Harvey said: "Leeds fans at this moment in time think Cellino is an improvement on what they've seen previously.
"Ultimately all he has done is brought some financial stability to a situation, and signed 15 players. While fans may be wary, they are still there.''
Harvey had been involved with the previous three regimes at Leeds before Cellino's takeover. He joined the club as part of the Yorkshire consortium, which bought the club shortly before relegation. He then stayed at the club when Ken Bates took over the club, and took a key role in his management structure.
The CEO also took a role in the deal with Gulf Finance House, and maintained his place on the board under them, before leaving to take up his position at the Football League.
GFH left the club in a precarious financial situation, with rumours of administration swirling. Cellino's takeover was ultimately granted on appeal, and the Italian has since run the club.