Leeds United had a celebrity guest in the house yesterday as actor Verne Troyer, famed for playing Mini Me in the Austin Powers series, was photographed enjoying the game from the East Stand.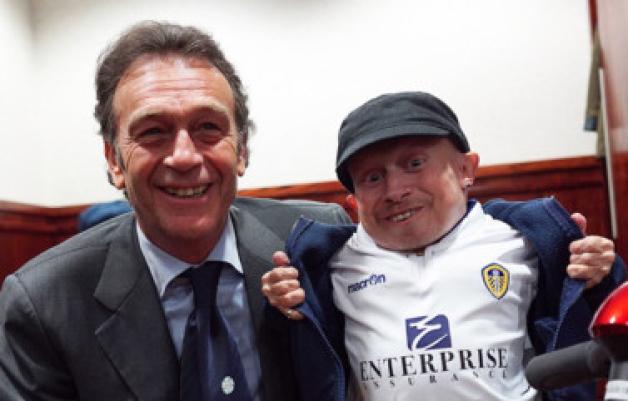 That was not, however, the only photograph featuring Troyer, as he was shot with owner Massimo Cellino later on in the day.
Troyer seemingly came to Elland Road as a guest of Terry George, who has established a close relationship with the Cellino family since their takeover of the club earlier this year.
It seems as though the famous actor was a good luck charm for the Whites, as they romped to a 2-0 win against league leaders Derby County.
Prior to yesterday's game, Leeds had not beaten Derby for 11 encounters, picking up only one point from the last 33 available to them in the tie.
Mirco Antenucci bagged a brace either side of half time to secure the valuable win.