A third division Spanish football club have taken the surprise step of attempting to recruit new footballers through social media and job website LinkedIn.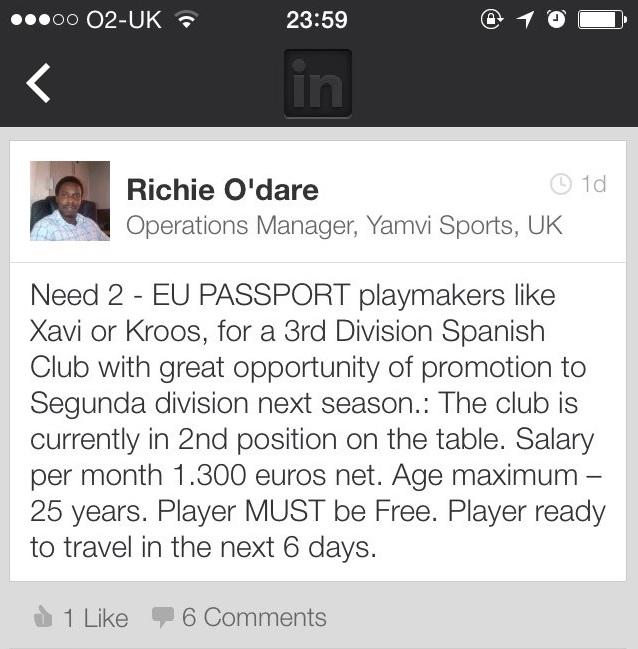 The unidentified club, who, judging by the league table, are Sporting Gijon, have turned to an organisation called Yamvi Sports to look for new talent, and Richie O'Dare, their operations manager, has turned to the website to look for new talent.
Their demands are specific, looking for players with a European passport who play as playmakers.
While they are hoping to get a player like Barcelona's Xavi or former Manchester United target Toni Kroos, it seems unlikely that they will be able to tempt a player of that calibre with an offer of €1,300 a month.
There also cannot be a transfer fee involved, and the talent has to be younger than 25 years old.
The club are desperate for the two new players, and need them to be able to join them in the next six days.