Newcastle United have been rejuvenated in recent weeks, a surprising turnaround given the level of vitriol levelled at manager Alan Pardew only a few months ago.
At that point, they hadn't won in an age, a run stretching back to last season, and there looked to be little chance that Pardew would be able to fix the situation.
The north east club's recent form was capped off with a sensational 2-1 win against Jose Mourinho's Chelsea on Saturday, ending the Stamford Bridge side's undefeated run.
With struggling Arsenal set to face them at the weekend, Newcastle could be on for another shock.
Here are Spoughts' top 10 reasons why the Gunners should worry about Newcastle at the weekend:
Pardew's Smile

Look at that grin. There's a man who is happy, probably at the football.
Pardew's Hair
See how immaculately groomed he is. No other manager can match up to that.
Pardew's Glasses
Glasses let you see better. Football is mainly watched. Advantage: Pardew.
Pardew's Righteous Anger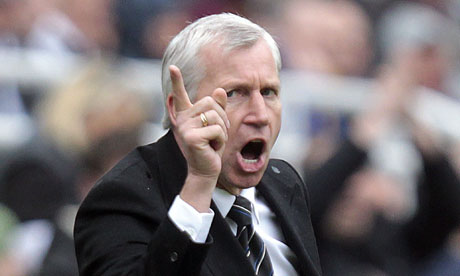 Imagine being on the receiving end of this torrent of abuse. Generations of your family would suffer the consequences. Arsene Wenger beware.
Pardew's Joy

Look at how happy he is. There's no way he won't put his genius towards replicating that feeling at the weekend.
Pardew's Knowing Glance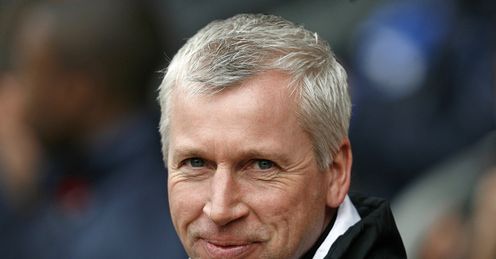 Oh, he just knows.
Pardew's Quiet Fury

Sometimes anger is best left un-shouted. When Pardew chooses to do that, you know it's one of those times.
Pardew's Cheeky Grin
How could any player fall out with this man? Devotion must be absolute at Newcastle.
Pardew's Beard
He has hairs on his chin! This man is unique.
Pardew's Hand Gesture, Letting Us Know It'll All Be Okay
Sometimes you just need to be told it is going to be fine. Alan Pardew doesn't even need to open his mouth to say that. It's all in his hands. If he shows as much mastery of management as he does hand gestures, there is no way Newcastle can lose to Arsenal at the weekend.